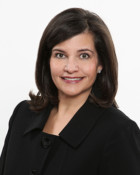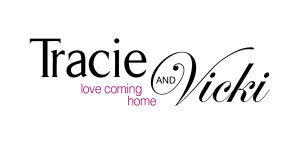 Vicki is dedicated to providing a level of commitment to her clients that surpasses expectations at every turn. With 8+ years of real estate sales experience and over $20 million sold, Vicki quickly assesses her clients needs and finds creative solutions for complex transactions to reach her clients' real estate goals.
Prior to obtaining her license in 2009, Vicki was a residential mortgage Loan Officer for Citizens Bank and Patriot National Bank. Her expertise in this area is helpful to clients navigating these waters and her thorough knowledge of the real estate transaction provides for smooth sailing.
Vicki has a Bachelors' degree in Business Administration from Saint Michael's College in Vermont.
Vicki and colleague Tracie Rigione formed a collaborative partnership providing their clients a wealth of industry expertise and unparalleled client service and integrity.
Vicki and her husband Tim were drawn to Fairfield 19+ years ago for its proximity to NYC, excellent education system, beaches and downtown area. Their 3 children have taken part in all Fairfield has to offer. Vicki has been active in the PTA, and was recognized with a state-wide PTA Appreciation award for her work at Jennings Elementary School. She has been an active volunteer in local sports organizations, St. Pius X Church and The American Cancer Society. Vicki is a former professional figure skating instructor and enjoys sports with her kids, tennis, and exploring the Connecticut coastline.
Testimonials
"In this market, you have to go 10 steps beyond and that is what Tracie and Vicki did to sell our home. They marketed our home beautifully from the internet to open houses. They were very market savvy helping us price our home correctly and negotiate a fair price. They were always kind and patient with us. We were very fortunate to have worked with Tracie & Vicki throughout this process." ~ P.G. Fairfield
"Tracie and Vicki are a dynamic team. They listed, showed and sold our home in a short time. Tracie and Vicki explained the entire process to us in depth, answered all our questions completely and marketed our home in such a way that we had an offer early on. They were always available to answer our questions. Tracie and Vicki are both extremely professional, hardworking and sensitive to the needs of their clients. Their knowledge of the local real estate market is impressive. We can highly recommend Tracie and Vickie and did so to friends who are selling." ~ Karen and Charles Cooney
"The process of buying your first home is one of the most intimidating purchases you can ever make. Making that purchase from over 3000 miles away from your home makes it feel nearly impossible. My wife, daughter and I moved from California to the New York Area and were in search of our first home but were lost in the process. It was serendipity that we met Vicki and Tracie and an open house in a city we had deemed wasn't for us before spending an hour in the town. Tracie and Vicki were the best ambassadors of Fairfield we could have asked for. They were able to synthesize a city and its benefits into a quick 10 minute conversation and after that chat, we were setting up a personal tour of the city. It would have been foolish not to work with Tracie and Vicki based on that conversation alone but their work throughout the process far exceeded our expectations.
Working with Tracie and Vicki was like having a second pair of really supportive Mom's looking after you. They made my wife, daughter and I feel like we were the center of their day by always quickly responding to our questions and quickly pointing out potential pot holes we could fall into in the process. They spent an hour and a half giving us a tour throughout Fairfield to show us the areas that fit our personalities. Tracie and Vicki have a tremendous talent of hearing your needs and then translating those preferences into an action plan based on data they have collected. I always felt that they were make a concerted recommendations vs. a whimsical suggestions which made working with them so much easier. This thoughtful approach made the house search, negotiation, and closing work so smoothly that my wife and I used to ask each before bed, "Is it supposed to be this easy"?
Finally, they just care. Even after the purchase, we would hear from them on utilities and contractors despite their jobs being done. There are so many stereotypes about real estate agents and I was very hesitant even working with an agent; however working with Tracie and Vicki is different. You are working with two women who want you to obtain your dream of finding a home." ~ Jimmy and Anna
"We highly recommend working with the Vicki and Tracie team. We interviewed four different realtors before making our choice and Vicki & Tracie presented the best information, market analysis, and overall process guidance. Both provide a wealth of knowledge and professionalism to an otherwise unfamiliar experience. Each one has a different perspective that brought an added level of confidence to the process—managing our expectations and anticipating areas of stress and how to make them smoother. Each personality complemented the other making relating to us more like a friendship than a business opportunity. Their communication and follow-up was great from their initial presentation to the days after closing to be sure all was OK with our move. We can say with confidence that their enthusiastic, yet realistic, presentation of what we could expect and how they would help us through was understated and over-delivered." ~ Al and Beth
"We could not have asked for a better partner in selling our home and navigating the purchase a new home. We feel so lucky not just because you guys were great advisors but you helped keep things in perspective when it got complicated with negotiations. We appreciated having such amazing partners in the process." ~ EP, Fairfield
"Thank you so much for all you did for us during the whole selling and buying process. It is certainly not the easiest thing to go through, but you both made it go so incredibly smooth and we really couldn't have imagined going through it with any other realtors! It is such an amazing house and we are so happy! Thank you, thank you!" ~ AP, Fairfield
Share: