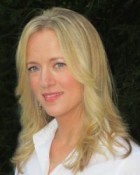 Driven by the pursuit of excellence, Robin can fulfill all your real estate needs. Whether in need of selling your home, looking for your first home, downsizing or renting, she will ensure that all aspects of your transaction will be handled meticulously. Diligent and exceedingly conscientious, Robin's ultimate goal is attaining complete client satisfaction. She is a highly trained and effective negotiator, ensuring a successful outcome on every transaction.
Prior to coming on board with Al Filippone Associates, the number one real estate team in New England as recognized by the Wall Street Journal, Robin was an implementation manager in CIGNA Healthcare's New York City sales office. Responsible for a large book of business, Robin's professionalism, organization and tireless attention to detail provided her with the quintessential background for success in real estate. In addition, her strong ability to negotiate, multi-task and understand the unique needs of each client provide her with a crucial advantage in today's market.
Robin and her family have resided in Darien since 2001. She, her husband, and three young daughters enjoy Darien for all it has to offer. Knowledgeable about Darien and the surrounding area, Robin can guide you through the real estate process.
Robin graduated with a BS from the University of Connecticut. Her passions include spending time with her children, antiquing, and spending time outdoors. An avid equestrian, Robin enjoys riding whenever she has the chance.
Robin a licensed Realtor in Connecticut and New York and is a member of the Connecticut Association of Realtors, the National Association of Realtors, the Darien Board of Realtors, the Darien Multiple Listing Service, the Greater Fairfield County Consolidated Multiple Listing Service and Leading Real Estate Companies of the World, a global real estate network affiliation.
Testimonials:
Robin – I'm not sure where to begin thanking you for all your hard work, time and dedication you demonstrated helping Jen and I through the house buying and mortgage process. Without you we would never have made our dream of owning our own home a reality. As many times as we changed direction going from condo's to single family homes, from Norwalk to Bridgeport you always took us out with a big smile and were more than happy to accommodate our crazy schedule. We know that your job just didn't end when you dropped us off, many late night phone calls, emails etc, never went unnoticed or unappreciated. Thank you again for everything! All our referrals will come with the highest recommendations.
Sincerely, Debbie & Jennifer
Robin consistently goes above and beyond for her clients. Her expertise is unmatched and her timely communication makes the process go by quickly and smoothly. She is also incredibly caring and takes the time to check on you in your new home even after the sale has completed. She is an excellent agent and the only one my entire family and I use.
Sarah
I had the opportunity to work with Carla and Robin on two separate occasions, one for a home purchase and the other for a rental property, and they were such a joy to work with. They were proactive, handled all the details, were responsive at any time of day, and made the process seamless. I could not be happier.
John
Robin was always professional and very knowledgeable. She guided us effortlessly through the whole process from negotiation through closing. She always went the extra mile to make herself available to us.
Jill
Share: