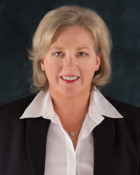 "My Mission is to partner with my clients to ensure that their real estate experience is seamless."
 Attention to detail is what allows Karen Cross to produce year after year for her clients. Her comprehensive marketing approach coupled with cutting edge advertising provides clients with the best chances for success in the marketplace.
She is able to successfully navigate through the nuances involved in buying and selling a home which has led to numerous accolades from her clients and continuous recognition as a Top Producer on her nationally recognized team at Al Filippone Associates.
Awards & Accolades:
Recognized as a FIVE STAR Real Estate Agent in CT Magazine for overall client satisfaction ~ 2010, 2011, 2012, 2013, 2014, 2015, 2016, 2017
Longevity Award Winner
President's Elite Club
Rolling Five Year Top Producer Award
One of the Top 10 Agents of the Decade
Most Listings Taken
Most Listings Close
Most Buyers Closed
Most Overall Units Closed
Closed Volume Achievement Award
Testimonials:
"When my husband and I were looking to buy our first house a couple of years ago, Karen Cross was the only realtor we contacted, as she came highly recommended by a coworker. Karen is very approachable and authentic so we instantly liked her and knew that she was the right realtor to help us find  our forever home. We had a tight timeline, as we were expecting our first child, and had just 4 months before the baby came. Karen's knowledge of the area quickly helped us narrow down which town and neighborhoods were best for us. She made herself available and would meet us as soon as a house came on the market that fell in our price range. When we found "the one" a couple of months into our search, Karen negotiated the right deal for us and was on top of the entire process ensuring that everything moved along quickly. We closed on our forever home in June and welcomed our son in August of 2015. We then needed Karen to rent out the condo we lived in prior to buying our house. She literally had the condo rented in one weekend after listing it. Karen Cross is a great realtor and we've since recommended her many times to friends and coworkers."
~ K. & L. Roberts ~
"I have bought and sold 4 homes with Karen and I highly recommend her. She worked with us to get our house ready for sale and was on top of the entire process whether it was in buying or selling the house."
~ J. Guman ~
"Karen was extremely knowledgeable and very patient and extremely helpful. Especially for a 1st time home buyer. She was very flexible with her schedule and very knowledgeable about the towns in which she showed us listings. We bought our home from an estate and their lawyer was not a real-estate  lawyer and she was very helpful in navigating the buying of our house."
~ P. W. Rector ~
"Michael and I want to thank you so much for all of your help the last few months. We wanted to let you know that we feel very fortunate to have worded with you and are so excited to move to the new house! Thank you again for everything."
~ M. & M. Pollock ~
"Thank you for all that you have done for me! I have many house buying horror stories, but that was not the case here. The entire process went smoothly thanks to you!"
~ J.Q., Stratford Home Buyer ~
"…my husband and I wanted to take a moment to share with you how happy we were with our realtor, Karen Cross, who helped us with our relocation from Washington, DC to Milford, CT. From the beginning Karen was patient, knowledgeable and easy to work with. We had spoken with several realtors in the area, but we could tell from the beginning that Karen brought to the table a level of professionalism and knowledge that was unmatched by others…while most realtors would have adopted a "call me when your ready" attitude, Karen never lost patience and was always willing to take us out. In a market where many are looking for a quick sale, this genuine concern for our financial well-being was one of the things that impressed us the most. What's more, this level of patience and dedication are matched only by Karen's knowledge of the area and the local real estate market. …Karen took the time to learn what we were looking for and was able to draw upon her knowledge of the area to suggest communities that would be a good fit. …we could not be happier with the choice we've made. …we cannot say enough good things about Karen, her professionalism and the value she brought to our home search. In an age when the internet affords much information, we can honestly say that Karen added value well above and beyond what we were able to track down on our own."
~ K.P., Milford Home Buyer ~
"The one disappointment in finally finding a house is no longer getting to see you. We really enjoyed getting to know you and work with you. Meanwhile, now that we're a bit settled, we've been talking up Fairfield with friends and hope to be able to hand your phone number out many times. Thank you very much again for everything!."
~ D.K., Fairfield Home Buyers ~
"She listened to our priorities and focused on what we were looking for. Through her professionalism, expertise, integrity and caring we were very fortunate to have her at our side. She did so much for us that was above and beyond her job. We are so happy with our new home and our experience and would recommend Karen Cross to anyone looking for a fantastic realtor."
~ E. & E. K Trumbull Home Buyers ~
"Karen is an amazing woman with real estate sale experience far superior to theirs in her industry. Her knowledge of the market is considerably better than others we worked with. You are in superior hands in finding your new home, listing your property or looking for a good investment. I would highly recommend Karen Cross when real estate is your request."
~ J. S. ~
"Thank you again for all your hard work and patience in pulling this together for our clients. It's great working with a professional and I look forward to the next one."
~ Suzanne Dodge, Agent ~
Share: