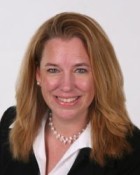 As your real estate professional, Amie has an extensive knowledge of the local real estate market to meet your needs. Born and raised in Fairfield County she understands the true value of this area. If your money's involved, then the stakes are high. You can have confidence that Amie will get the job done. Licensed in 2004, she won her office's Rookie of the Year award. Over the course of the last twelve years, she has been recognized as a multi-million dollar producer, an Honor Society member, Agent of the Month on numerous occasions and has received various other awards for her successes.
Having graduated from Southern Connecticut State University with a B.S. in Communications focusing on technology, she is able to provide her clients with the most comprehensive cutting edge services and tools. She is the co-founder of an organization close to her heart, The Dennis Lindwall Foundation, running annual events to raise money for pediatric cancer related causes. Over the years, the Dennis Lindwall Foundation has donated more than $100,000 to these charities.
Whether you are buying or selling a home in Fairfield County, you can rest assured that she will work very hard for you. With Amie, you will get the professional yet personalized care that you deserve. Take the first step into this exciting process, with Amie Lindwall-Belile.
TESTIMONIALS
"I knew within seconds Amie was the perfect agent for us. She priced our home so perfectly that there was significant interest until the week before we closed. She was constantly available and unconditionally supportive. I would absolutely work with her again and know it would be impossible for her to do a better job. She is perfect in every way." ~ Seller, Stratford/Fairfield, Buyer
"Dear Al, we recently worked with Amie on our sale in Trumbull and purchase in Fairfield. We could not have been happier with Amie, and wanted to share our experience with you. From beginning to end, Amie went above and beyond for us. While she was extremely busy during this time, we were made to feel as though we were her top priority. Her professionalism, attention to detail and all around commitment to us was something we haven't experienced with other realtors in our past two house transactions. We will highly recommend Amie to friends and family. She is a gem to have on your team!" ~ Seller, Trumbull/Buyer, Fairfield ~
"We can't thank you enough for selling our house as quickly and painlessly as you did. You made it look easy!" ~ Seller, Milford ~
"Amie was the first and only Realtor with whom we worked during our home buying experience. From day one she was cheerful and attentive and continued to exhibit these qualities throughout the entire journey. As first time home buyers, we really didn't know much about the buying process except from what we had seen on TV and Amie was always able to answer our questions or point us in the right direction. During our search, she made sure to pay close attention to our needs and was truly the reason that we were able to find our new home! Whenever we are asked for recommendations for a Realtor we always give out Amie's information." ~ Buyer, Trumbull ~
I recently sent some clients to Amie who were interested in seeing the Westport/Fairfield area. After they returned from an afternoon of seeing homes with her, they called to thank me for setting them up with such a good agent. They said it was immediately apparent that she knew her stuff. She was very familiar with the school system, neighborhoods, and especially the inventory. They found just what they were looking for and purchased their new home with Amie after spending a short time searching. Having grown up in the town where you sell is an invaluable asset. Amie is my go-to agent when it comes to referrals as I know she will take great care of my customers. ~ B.H., Realtor ~
"Amie went above and beyond for us. Her knowledge and experience of the real estate market proved invaluable." ~ Seller, Fairfield ~
"Thank you Amie for all the hard work you did for us guiding us through the process of purchasing this property. It was a great honor to have you as our realtor." ~ Buyer, Bridgeport ~
"Amie was incredibly responsive and informative all through the search for my new home. Her attention to detail was a tremendous help in keeping things moving at the time of sale on my previous home and purchase on my new home." ~ Seller, Fairfield / Buyer, Easton
"My agent, Amie Lindwall-Belile, far exceeded all of my expectations. She was knowledgeable and highly professional in every aspect of both the sale of my home and the purchase of my condo. I would recommend her to anyone I meet that is in need of a great real estate agent." ~ Seller, Trumbull / Buyer, Trumbull
Share: