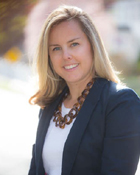 Born and bred in Fairfield County, Wendy has lived here all her life and embraces the spirit that the community has to offer. Her love for outdoor activities, close community and local charm is what has encouraged her to remain working and living locally. Wendy grew up attending both private and public school in Greenwich. She moved on to receive her BA from Boston College majoring in marketing and communications while competing as a Division I athlete in sailing. Prior to entering the real estate field, Wendy held a successful career in marketing and promotions. She consulted various Fortune 500 clients in building, launching and promoting their brands. Her knowledge and expertise in marketing strategy will give her clients a distinct advantage in reaching their specific goals. Client service has always been paramount in Wendy's professional career and continues to be in real estate. Wendy services a wide variety of clients with a specialty in relocation, new construction and investment properties. She understands the difficulty in navigating the complicated real estate market and thrives to make the experience as seamless as possible for all of her clients.
Her husband Mike is a marketing executive in Norwalk and they are busy raising their 2 year old daughter Kate.
Wendy is pleased to serve as Senior Vice President of Sales for Al Filippone Associates, named one of the top 11 real estate teams in the nation by the Wall Street Journal. She has closed over $40 Million in sales since 2010 and was awarded Top Producer in 2013 at Al Filippone Associates.
Testimonials
We were referred to Wendy through "a friend of a friend." We had relocated from out of state and were renting nearby at the time we started our home search. We were not at all familiar with the market in Fairfield County, and we really didn't know much about the personalities and differences between various cities along the shoreline in Fairfield County. Wendy was wonderful. First, she was down to earth and very pleasant to work with. Second, she had a great knowledge of many cities we were considering, both from personal knowledge and from her direct experience in real estate. Third, she was very accessible and responsive, easily available by phone or email whenever we needed her. Fourth, she really helped us seal the deal on the house we wanted to purchase. She went above and beyond. She even ended up attending our home inspection without us because we needed to be out of the country during the window in which it needed to occur. Of course, a home inspection is not something you generally want to miss, nor want someone else to be your proxy for, but we felt very comfortable having her there in our place. We also had a great experience with the inspector she recommended who actually came back several months later, free of charge, to just show us around our house, basically showing us all the things he would've shown us during the inspection. She also recommended a mortgage broker with whom we have had a similarly positive experience. We even recently refinanced for a lower rate with this broker, and we had some technical bumps in the road that she went out of her way to make right. We have been very happy with our home purchase and the area in which we ended up choosing to live. We recently referred friends of ours to Wendy, and they gave us very positive feedback too, and are planning to continue their home search with her. If we were planning to look for a new home in Fairfield County, there would be no question that we would call Wendy to be our agent.
-Buyer in Darien, CT
Wendy is a true professional who is very knowledgeable of the Fairfield County area and truly understands the real estate buy/selling process. She has an extensive network of good relationships (agents and mortgage brokers) in the area, and she proved to be very responsive during my dealing with her. I would certainly recommend Wendy to anyone who is looking to buy or sell a home in Fairfield County.
-Buyer in Fairfield, CT
After we were unsuccessful in selling our house in 2008, I was less than hopeful after my husband convinced me to give it one more try. I pictured six months of constant tidying, endless open houses, and Saturday morning showings. Instead, thanks to Wendy, we had a signed contract in two months. Wendy also connected us with an agent in another town who helped us find a wonderful house. Thanks to their coordination, we moved into our new house four months after listing with Al Filippone Associates. I could not have asked for a better result.
-Seller in Darien CT
Wendy was instrumental in our entire process… from finding us a house, to selling our existing home. We weren't in a situation where we needed to move, and we had very specific things we were looking for. We expected to be looking for months. Instead, Wendy was able to find us our house in less then a week, and it was not a house that other brokers were showing. When it came time to list our house, she knew the price point that would get a sale done. After 22 showings in just 2 days, we had an accepted offer. It couldn't have worked out any better.
-Seller in Darien CT
Share: