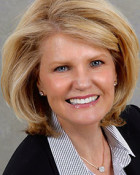 Suzy's passion for real estate comes from living in Fairfield for the past 17 years.   Her love of the community brings an appreciation for the cultural and recreational amenities that Fairfield has to offer.
Suzy was raised abroad, attended the American School in Beirut and graduated from the American College in London.   As a sales professional formerly with Air France and Virgin Atlantic Airways, Suzy managed a portfolio of international, corporate accounts and speaks French and Dutch fluently.
She has been actively involved with the Girl Scouts of America, Relay for Life and The Caroline House.  Suzy's interests include reading, skiing and travel.  She also enjoys spending time with her husband and daughter, and toy poodle, Sunnie.
TESTIMONIAL
"Suzy was a tremendous help while selling our house, she pin-pointed exactly the areas where my house needed to be improved in order to maximize my house value. I always felt assured that Suzy was protecting our interests, and sold the house in a very timely manner! Thank you very much for your help!" ~ Andres and Aracely Rios
"Thank you for working with us as if we were your only clients. You were patient and all the time making sure that our needs are met. You worked so hard and today we found a home that works for us!" ~ Ray, Steph, Tory & Sara Morrison
"Thanks Suzy, what a ride this has been. I truly appreciate all you've done. I hope to work with you again one day. You're without a doubt, the most professional, calm, persistent and patient agent I've worked with so far this year. Thank you." ~ Gedna Jean-Pierre, Agent
Share: