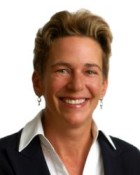 "Integrity, commitment, quality and passion are the threads of my personal and professional goals."
Patra Dwyer, a graduate of Fairfield University, she began her sales and marketing career as an institutional, fixed income broker with the Jesup Group in Westport, Connecticut. In 1989 she joined Xerox Corporation, rising through the ranks of sales/sales management positions while performing at corporate award levels for eight consecutive years. She then joined Ernst & Young LLP as an Assistant Director of Sales in their Manhattan offices. In the year 2000 Patra joined our team. Coming from a "Quality" and team oriented background, Al Filippone Associates was the right move for her. Her corporate background brings a refreshing professionalism, integrity and commitment to her clients.
Patra's hard work and dedication have earned her a reputation as a hands-on agent, eager to roll up her sleeves and take on the roll of painter, organizational specialist, landscaper, decorator; whatever it takes to secure the highest price in the least amount of time for her clients. Her market focus and success has been in Westport and Fairfield, Connecticut.
She loves tennis, golf, water and snow skiing, gardening, entertaining and her husband Chris and son Brooks.
Share: