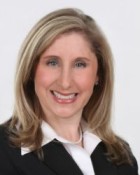 Since 2004 Nicole has been helping families find the home of their dreams while working closely with homeowners to sell their homes through the myriad of market conditions over the past decade.
Nicole's venture into residential real estate began as an Exclusive Sales Agent with a premiere property management company in New York City. She later expanded her role as Head of Sales and Marketing for a boutique real estate firm in Manhattan, overseeing all areas of new business development and contract negotiations.
Prior to her decade in real estate sales, Nicole excelled as a client services professional for a global investment management firm working with high-net worth individual trusts, corporate retirement plans and not-for-profit endowment funds. She has additional experience as a small business consultant for a mergers and acquisitions firm as well as in national corporate sales for the hospitality industry. With over twenty years of experience, Nicole's industry diversification, extensive database and personal experience enables her to connect and communicate with her clients on many levels.
Nicole brings her personalized approach to Fairfield County helping buyers and sellers navigate through every stage of the home buying and selling process. Whether you are a first-time buyer or sophisticated seller, Nicole translates her experience and extends her passion into serving her clients in the most professional and personal manner, while understanding that buying or selling a home is a unique experience for each individual.
Backed by Al Filippone Associates full service team of well-respected real estate professionals, Nicole will personally guide you from the initial phase of pricing strategy and open houses to negotiations, providing the due diligence needed to ensure a seamless and stress-free closing day.
Share: