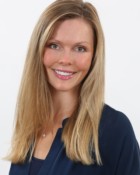 Nellie Snell brings the highest standards of excellence with a commitment to her clients that promises attention and availability. When selling or buying a home, Nellie is your strongest advocate to lead the transaction.
As an experienced sales professional formerly with Experian QAS, Nellie managed an international as well as domestic portfolio of clients. Her strong interpersonal skills, great attention to detail and instincts forge the perfect profile for getting things done efficiently. With technological savvy, Nellie will reach all audiences through strategic social networking.
Nellie is immersed in the community bringing energy to every project she undertakes. In her spare time she has served on a Historic Preservation Board and is an ongoing volunteer with the Near & Far Aid Association. Treasured moments are spent running with her husband, Cliff and playing with their twin sons Lincoln and Christian.
Share: