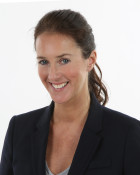 Merilese Fernschild grew up in Wilson Point and has lived in Connecticut most of her life. She started her professional career 25 years ago, working for Meadowcroft Properties, a residential property management company in Westport, CT. At Meadowcroft she earned her real estate sales and broker's license. While maintaining management responsibilities for over 40 properties she spent her spare time as a buyer's agent for family and friends.
In 1995 she began working part time with Fine Homebuilders Inc., of Rowayton, a local custom building company. During that time she assisted in the design, management and renovation of several privately owned properties.
In 2007, her husband's building profession led them to Australia for 4 1/2 years, where he was the project manager for 4 significant projects. Merilese assisted in the office administration for the builder along with the management of the properties. One of the homes received Australia's Building-of-the-Year Award, while others received state and national awards, and were featured in several international books and magazines.
Combining a fine design aesthetic with a keen eye for high quality in building, Merilese provides her clients with a full service experience.
Board & MLS Memberships:
Darien Board of Realtors
National Associates of Realtors (NAR)
Connecticut Association of Realtors (CAR)
Greater Fairfield County CMLS
Darien Multiple Listing Service
Testimonials
Listing/Selling Agent:
Merilese sold our home in Rowayton for more than the listing price, so much more we gave her a bonus! We were first impressed with the excellent sales materials she put together. The brochure and advertising plan were first class. The open house was beautifully upscale, and Merilese was the consummate professional then and in every showing. All to say, we ended up in a bidding war. Merilese has wit, pose and integrity. We highly recommend her to you with no reservations.
~Stephanie & Jim
Buyers Agent:
When we were buying our first home, my husband and I worked with Merilese and she found the perfect home for us! She was so professional, informed, and helpful and really enjoyed the process as much as we did. We both got goose bumps when we found the right house. She is always on top of any changes in the listings and will keep you informed of any updates as you go through your search. She will also entertain you every step of the way. We highly recommend working with Merilese as a local real estate professional in Fairfield County.
~Michelle and Chris
Buyers Agent:
Merilese is a take-charge, tenacious broker that negotiated an amazing deal on a diamond-in-rough property in Southport. When I thought I'd lost the deal, Merilese took over and put everything back together and closed the deal. I couldn't be happier, and could not give a high enough recommendation.
~Jeff
Share: