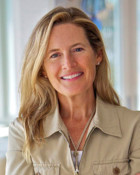 A native to Fairfield county, Melissa and her family live in Westport and Southport for the past 25 years. She is active in the community, contributing through volunteer work, fundraising and event planning. These organizations include: Westport: Westport Historical Society, O.A.R.S. (Olympic Athletes in Training at SRC), HORIZONS: Rowing Program at Greens Farm Academy, PTA for Westport Public Schools, Pegasus Therapeutic Riding, and Westport/Weston YMCA. Southport/Fairfield: Fairfield Historical Society, Rooms with a View, and Pequot Library. New Canaan: New Canaan Historical Society, Modern House Symposium / Grace Farms, and Arts for Healing.
Melissa carries a background of a successful career working as Creative Director at Bankers Trust (Investor Relations), specializing in branding and identity development, the corporate annual report and building their in-house design department. She is founder of Melissa Makris Design for Living, a luxury interior design, space planning and project coordination firm, for luxury waterfront properties, notable historic preservation, modern classics, pool houses and guest cottages. Numerous magazine publications feature her award winning work. Her background also includes Art Direction for TIME Magazine, New York Magazine, Connoisseur, Andersen Lembke at Chiat/Day/Mojo Advertising.
Melissa brings a very dynamic element to her clients whether listing a property, seeking a dream home, with a unique foundation trifecta for real estate properties. She is passionate about architecture design, cultivating the client relationship, and possesses strong negotiating skills for the best possible deal. Working on many job sites, she comes equipped with a visionary design mind for short term and, or long term investment planning.
She studied Art History + Architecture at The University of Connecticut, and Design at Parsons School of Design, in New York. Melissa is a fine art photographer and competitive rower.
Share: