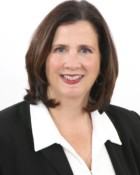 A lifelong resident of Fairfield County, Mary Lynn is a successful real estate professional. Her expertise and knowledge of the Fairfield County market is an asset to both buyers and sellers. Mary Lynn grew up in Greenwich and has lived in several of the surrounding towns. A Fairfield University graduate, she has resided in Darien for many years.
Mary Lynn is a true professional who brings her friendly enthusiasm, strong work ethic, honesty and integrity to every client. She is committed to helping her clients through all aspects of the real estate process – whether you are buying or selling your home. She will be YOUR advocate every step of the way.
Prior to joining Al Filippone Associates, she has worked in various managerial sales, research and marketing positions for the television, newspaper, and health and wellness industries. Mary Lynn and her husband have raised their four children in Darien, all attending the public schools, and are very involved in the community.
In addition, she is actively involved with the Making Headway Foundation,  which funds pediatric brain cancer research and supports families from diagnosis through treatment and beyond.
Let Mary Lynn be your guide to the world of real estate.
Share: