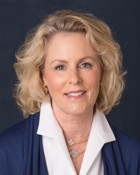 Maggie began her real estate career in 2002 and was successful immediately. Her previous 15 years of corporate sales experience has served to enhance her prodigious skills in the real estate marketplace. Maggie's work ethic, negotiating expertise, educated market knowledge and commitment to providing her client's with a successful, stress- free transaction has earned her a sterling reputation. Maggie prides herself on her professional approach to business, her problem solving ability and willingness to go the extra mile which has resulted in a long list of satisfied clients. Whether you are planning on selling your home, are a first time home buyer, investor, or multi-million dollar client, the service and attention to detail is both constant and consistent.
"I believe that providing comprehensive market information, solution-oriented advice, a commitment to client services and above all, integrity, has allowed me to complete every transaction with a very satisfied client. I am a firm believer that an unwavering dedication to your success is the key to success – it is this very philosophy that forms the basis of my strategy as a real estate professional."
Additionally, Maggie volunteers with animal rescue organizations and efforts, is an avid gardener, enjoys yoga, hiking with her dogs and equestrian events.
ACCOLADES · Over $70 Million in Sales · Multi-Million Dollar Producer: 2003-2012 · Top Selling Volume: 2008,2009,2010, 2012 · President's Elite Club: 2012, 2010, 2008 · Chairman's Circle: 2010
Testimonials:
Maggie is a reflection of qualities every real estate agent should strive for in their career-honesty, professionalism, reliability, and warmth. She was a full time resource from the moment we decided to sell our home until we were settled into our new home. She listened, asked questions, understood the personal and financial complexities involved in transitions, and was very respectful of our needs. As such, she was able to guide us to both a home and community that reflects our personalities, desires, and dreams. We could not be happier as a family and are very grateful for her dedication and expertise. ~ Katy Rosenfeld ~
Maggie Smith has all the qualities you would want in a listing realtor. She is very personable and her professional business approach to market analysis combined with her years of varied sales experience really inspire a seller's trust. Maggie successfully positioned our house to sell quickly in the very tough 2012 market when supply was high and demand was very finicky. Maggie helped us price the house aggressively, used a professional photographer to maximize MLS appeal, and staged multiple open houses quickly to keep the interest of a new listing going. We felt that not only did we have a very competent realtor in our corner, but we also had the backing of a very successful team of Al Filippone realtors working to sell our house. Selling homes can be emotionally charged, but Maggie has a very calm and steady way of smoothing out the bumps along the road to closing. She is dedicated to her profession, works hard to anticipate her clients' needs and is always available. We really appreciate Maggie's sage advice during our transaction and would highly recommend her services to anyone who is ready to sell a house. ~ Vickie Fletchall ~
Buying a home (especially first time buyers) can be an extremely stressful process. My wife and I certainly ran into some bumps in the road, and we had our fair share of difficult bridges to cross. However, throughout the process we felt extremely confident and comfortable having Maggie by our side. At the beginning of the process, we chose to work with Maggie because she was in tune with our taste and showed us homes that she knew would fit our lifestyle. She was quick to realize the things we wanted as well as the things we needed, and she was mindful to only show us homes that fit within our criteria. Maggie never tried to pressure us into purchasing anything, and her motto certainly is the practice she lives by which is, "I want my clients to love their home". She was there for us through the entire process and helped us weigh and consider all of our options. She was adamant about giving us a home that we would love for years to come and she did exactly that. We feel so lucky to have had Maggie in our corner helping us throughout the home buying process. She was proactive, savvy, and acutely aware of the real estate market, and WE LOVE OUR HOME. Maggie was on call whenever we needed guidance or to ask her a simple question. As cliché as this might sound, she truly does go "above and beyond". We could not have imagined working with a better real estate agent! ~ Sarah and Tim Savard ~
We remain duly impressed by the relentless dedication, diligence, ingenuity and integrity that Maggie exhibited while selling our home. We highly recommend her. ~ Andrea Pirrotti ~
Maggie impressed me with her candor and in-depth knowledge of market conditions. She is both efficient and effective. She favorably negotiated a very tough deal as my listing agent and I highly recommend her if you are planning on selling your home. ~ Michael Johnson ~
There are many sales people who possess attributes such as good follow-up, professionalism, patience and attention to detail. However, there are few that have the innate sense to do the exactly the right thing at exactly the right time. The phrase "a born salesperson" applies to Maggie, she simply closes the sale. Whomever chooses her as their listing agent is in good hands. ~ Craig Press ~
After meeting Maggie at an open house my husband and I knew she was the real estate agent for our family. Her warm demeanor, sense of humor and knowledge of the real estate market convinced us. Maggie helped us get a leg up on the market by offering a staging service as well as professional photography and more importantly, helped us price our house competitively to sell in a buyers' market. Within six weeks our house was sold. Maggie was there to walk us through the negotiations and was always just a phone call away. She is an outstanding real estate agent who is truly dedicated to her clients and their needs. There is something to be said about an agent you will want as a friend when all is said and done. ~The Summers Family~
Share: