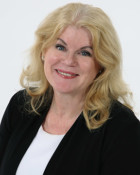 FOCUS * SKILLS * ACTION * RESULTS
My primary purpose is to set specific, achievable goals with my clients to reach their desired outcome. With the kind of know how that comes from years of successfully selling real estate, I can handle the most complicated transactions. I work full time in my profession. Clients can reach me easily and can count on a quick, helpful response. People trust me with their single largest asset. It's a responsibility that I take very seriously. I give 110% because I know that their success is ultimately my success.
Karin epitomizes integrity, energy, hard work, and is creative in her real estate transactions. In her practice she is well known for high level customer service, consistent communication, attention to details and ensuring a positive experience with all transactions: buyers, sellers and cooperating agents.
After living in exciting cities like Paris, New York, Seattle and Washington DC, it's clear that there is a common bond among people all around the world: the desire to live in their dream home. My passion is to be instrumental in making this wish come true, from the first handshake and smile to sitting together at the closing table.
Before becoming a realtor, Karin worked at The World Bank in Washington DC. With an outgoing personality, it's easy for her to make connections and she prides herself in being analytical and detail oriented.
Karin lives in Darien after having moved here from Seattle. She is an active member of the community and co-chair of the International Club of Darien.
Her hobbies are hiking, mountain climbing, skiing and cooking. She speaks English, German and French.
Testimonials
Karin brings the highest degree of professionalism to her work. I met Karin when I found a property I wanted to view. I phoned several of the listed agents and could not get a single one to meet me during the time I had available. When I called Karin's office, she told me she would meet me immediately; and she did. My wife and I were very comfortable with Karin as soon as we met her. She is personable, knowledgeable, professional and diligent in her approach to the sales process. Karin makes a daunting proposition easy and enjoyable. Given the inherent stresses of home buying, I would urge buyers to find a realtor who understands the market and has a pleasant demeanor — a realtor like Karin" – Leslie Stenull
Share: