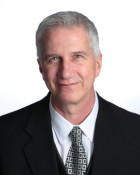 NMLS Mortgage Loan Originator ID 115522, Licensed in CT
Jerry has been in the mortgage industry for over 30 years. Licensed in CT, he is well versed in a broad range of financing options. Whether you are an experienced buyer financing our "dream" home, purchasing a vacation home, or you need guidance as a first-time home buyer, Jerry will navigate you through the process to make the financing of your home as seamless as possible.
A lifelong resident of Fairfield, CT, Jerry is a graduate of both Housatonic Community College and Sacred Heart University. Jerry is also active in his community. He is co-founder of Band Together CT, an organization that unites music and community with local families who need a helping hand. This organization has helped raise over $1.3M for Connecticut based charities.
William Raveis Mortgage, LLC is a full-service mortgage lender and broker. We offer most types of mortgage products including, but not limited to, conforming 15 & 30 year fixed rate mortgages, adjustable rate mortgages, jumbo, super jumbo, interest only, blended loans, second mortgages, Home Equity Lines of Credit, new construction, FHA, VA, CHFA and MHFA loans. Get pre-approved before you begin to look for a new home to obtain more bargaining power when you present your offer.
William Raveis Mortgage, LLC is licensed to originate loans in Connecticut, Massachusetts, New Hampshire, New York and Rhode Island
Share: