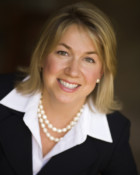 "I believe in a balanced approach, combining professionalism with friendliness, assertiveness with diplomacy, and experience with education. Only then will selling or buying a home be both personally rewarding and financially successful.""
Jennifer is a lifelong resident of Fairfield County. She has extensive knowledge of several area towns having lived in Westport, Norwalk, Stamford, Darien, Redding and Fairfield. A graduate from the University of Connecticut, earning a B.S. in Marketing, Jennifer brings 23 years of sales and marketing experience. She is a proven top producing real estate agent for the past 11 consecutive years and offers her commitment to serving your real estate needs with the highest levels of service and professionalism. Jennifer believes there is no better place in the country than Fairfield County to live, work, raise children, or retire. Currently, Jennifer resides in Fairfield with her husband, raising three children, Matthew, Julia and Zachary. She enjoys cooking, gardening, traveling, walking, reading, and skiing, and is involved in school events and community activities. Jennifer is confident that her extensive knowledge, skill in negotiations and enthusiasm will result in a rewarding buying or selling experience for you.
Testimonials:
We had been looking for our next house for over a year before we met with Jennifer Hilbert. Jennifer worked hard to understand exactly what we were looking for, and never wasted our time by having us look at houses that wouldn't meet our needs. She was resourceful in finding us properties to look at, even before they were actually listed. She was proactive in her efforts during every phase of the process. We found Jennifer to be very thorough in her work, knowing all the key information about a house, before we toured it. She did all the behind the scenes work to make sure our deal closed without problems. Jennifer was responsive, and we always felt that she was truly our advocate. Her diplomatic manner was a great asset, especially as we moved through the negotiation phase. Jennifer is very well connected in town, and well respected. Her professional demeanor, calm disposition and integrity made it an absolute pleasure to work with her.
~ Laurie and Dean Gaugler ~
From the moment Jennifer stepped into our home we knew she was the perfect realtor for us! Her professional
demeanor is without question. She was totally in control of the process from start to finish. What we most appreciated was her sincerity, warmth and heartfelt advice all which were invaluable to us when there were issues to be resolved. It was Jennifer who made the sale of our home a most rewarding and pleasant experience. We enthusiastically recommend her to prospective clients and we are confident that they will be as satisfied as we were. Thank You, Jennifer!! .
~ John and Elizabeth Starr ~
Share: