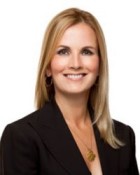 SERVICE | COMMITMENT | EXCELLENCE
By managing every detail of the real estate transaction,Elizabeth Flavin is committed to providing the highest standards of excellence.
Elizabeth Flavin, recognized by Willliam Raveis , as one of the firm's Top 25 Most Socially Savvy Professionals for 2014, works extremely hard to differentiate herself in the marketplace. This acknowledgement showcases her hard work and dedication, as well as her commitment to providing the best possible service for her clients.
"Elizabeth worked hard to earn this well-deserved award," said Raveis. "her knowledge of the real estate marketplace and of the social web parallels our company's approach of providing homebuyers and sellers in the Northeast access to the latest and greatest marketing techniques."
Liz has enjoyed a storied career. Beginning in the fashion industry and transitioning into the merchandise editor/advertising arena, she established long-term relationships and loyalty among retailers, advertisers and consumers. As a highly-motivated and client-focused entrepreneur, Liz also understands the benefits of social media as a unique tool to reach upscale markets. In addition to her successful business ventures, Liz has always maintained a high personal commitment to the community. She has been involved with Near and Far Aid over the years. She has worked with MADD and SADD to reduce alcohol-related deaths and injuries, and remains a strong advocate against domestic violence through her volunteer work with The Domestic Violence Crisis Center.
Born and raised in New Canaan, CT, Liz has lived in Fairfield County her entire life. She has a B.S. from Skidmore College and graduated from The Choate Rosemary Hall School. Her many diverse interests include decorating, photography, fitness, meditation, cooking, and of course her family. Liz brings to her position an exceptional professional background, a strong knowledge of her community, and the highest level of personal commitment in serving the needs of her clients.
Share: