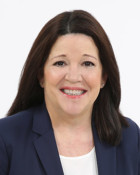 Darien, Connecticut real estate agent Donna Pulvirenti believes that effective communications and old-fashioned hard work are two important keys to success in any real estate transaction.
Confidentially, the ability to handle sensitive matters with tact, the patience to answer questions clearly and completely, and a genuine concern for her clients' best interests are hallmarks of customer service. She understands that selling or buying a home is not just an important financial event, but an emotional one as well. She'll work with you to achieve your goals and expectations, while keeping you fully informed to avoid the stress of uncertainty.
Together with her husband, Joe, and their children, Joseph and Victoria, Donna has lived in Darien since 2003. Both of her children attended the Darien schools.
In her spare time, Donna enjoys painting, gardening, cooking, and spending time with her family and their two furry companions, Mimi and Ginger.
Share: