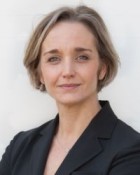 Cristin was raised in Fairfield and has been a resident for over 25 years. She pursued her career in sales, recruiting and professional coaching in Boston and San Francisco before returning to Fairfield in 2003 where she now lives with her husband and two children.
As a professional Realtor, Cristin's role is to skillfully navigate her clients through the home buying and selling process. From Cristin's perspective this involves:
• Identifying her clients' true needs and desires and delivering solutions.
• Active listening, effective communication and skillful negotiations have been the foundation for Cristin's many successful relationships and business transactions.
• Creating new relationships to find the right buyers for your home.
Cristin graduated from The University of Connecticut with a B.A. in Psychology, has studied Organization Development at a Masters Level at American University and is a Certified Professional Coaching graduate from one of the country's leading coaching schools. These unique professional qualifications make her a perfect fit for Real Estate. She brings enthusiasm, care and a calm approach to each real estate transaction. Her wealth of knowledge about the area, strong listening and negotiating skills and positive demeanor make her a strong asset to her real estate clients.
Cristin is the on the Board of the Fairfield County Chapter of the Women's Council of Realtors (WCR). She is also actively involved in her children's schools and her work with Self Defense Training.
Testimonials:
"Cristin was our realtor as we sold our old home and purchased our new home in 2010. As thorough "type a" home-owners, we extensively interviewed multiple candidates to help us through the process, and found her to be hands down the best candidate. She is professional, detail-oriented, devoted, honest, and gets the job done. In a tough market with a lot of competition, she helped us arrive at a competitive selling price, drummed up a lot of interest, and found multiple real bids on our home in only a few weeks. We would clearly have her be our realtor again should we ever need, and offer our highest recommendation." – Juliette F Spelman, MD
"My wife and I were 1st time home buyers and really had no idea what to expect. Cristin did a great job of explaining the whole process to us. It can be an intimidating process but Cristin made it easy. She does a wonderful job of listening and communicating throughout the home buying process. She is a wonderful person to bounce ideas off and has your best interests the entire time. She is a complete professional who does a masterful job explaining the nuances of the home buying process. I would highly recommend Cristin as your agent!" – Chris & Jen Damiani
"Cristin worked with us in 2010 to both sell our home in Stratford and buy a new house in Fairfield. She helped us to price our house competitively, resulting in two excellent offers in the first week. Her knowledge of the market helped us to find a wonderful house in our new town and her positive, professional approach was invaluable during the negotiations. Throughout both transactions, she was always responsive, gave us great advice and kept us sane during a very stressful time. She worked with us at our pace, never pressuring us but keeping us apprised of our options every step of the way. I felt lucky to have her in our corner and would recommend her highly to any potential seller or buyer." – Karen and Bob
Share: