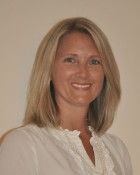 Amy has very strong interpersonal skills, and has formed connections with many people throughout her community. She has a unique ability to remain calm when faced with difficult situations, showing patience and an optimistic attitude. Amy will provide an extremely positive as well as rewarding experience to any buyer or seller.
Amy is passionate about volunteer work and likes to get involved in many local organizations. Through this work, she has created many new relationships during the 8 years that she has lived in Fairfield. Amy enjoys the outdoors, gardening, exercise, travel, and spending time with her husband and three children.
Testimonial:
"We had a wonderful experience working with Amy Hios to purchase our first home. We had an excellent rapport with her, and she made us feel like her most important clients. She was proactive in identifying properties that met our criteria, and sent us targeted listings on a weekly basis. She was very responsive in answering our questions, and in securing appointments for properties. We saw the house we purchased the day it went on the market, and had our offer accepted a few days later. We can't thank her enough for helping us buy our dream home! I thought of her when I read this quote: 'Excellence is never an accident; it is the result of high intention, sincere effort, intelligent direction, skillful execution and the vision to see obstacles as opportunities.' Source: Successories."   ~ Christine and Mike F.~
"Amy has been such a pleasure to work with as our listing agent for our home in Fairfield.  Her knowledge of the local housing market enabled us to price our house just right for our neighborhood, paving the way for the quick sale we were hoping for. Selling a home can be a very emotional and stressful process at times.  Amy was with us every step of the way:  from her initial walk-through and staging recommendations all the way to the closing table.  Her advice and expertise as well as her supportive team at AFA Homes were invaluable.  Amy is a true professional."   ~ J. DeMaio ~
"Over the years I have found that, in dealing with real estate professionals, one is looking for a person who: really knows the market; won't press you to buy something you know is not right for you; is easily accessible and very responsive; and, in some ways the most important of all, does not freak out (or, worse, disappear) when something inevitably goes wrong. From my recent experience with her, Amy scores a ten in all these areas." ~ Colin (now the proud owner of a condo in Trumbull) ~
"My sister Ginger and I owned a condo in Trumbull for four years, but eventually it became a burden to us, so we decided to put it on the market for sale. I am a clergyman and didn't actually live in the dwelling, but my sister did, full-time. We tried another agent whom my sister had met at her church; however, it became very clear that as a lower-priced listing, it received far less attention than we wished. Dissatisfied, at the end of the six-month contract, we dismissed the original agent, and 'took a chance' with Amy, whom my sister met while 'working out.' Amy offered to sell the property for us, and immediately got busy, treating our humble little condo with the same care she would a mansion. While the 'showings' were far and few between with the first agent, Amy almost immediately took real charge of an aggressive selling strategy, and within days had the condo receiving potential buyers. In a very short time, no more than a month, we received a suitable offer and closed. There is no doubt in my mind that that level of performance indicated a very special, highly-motivated, driven-to-excel agent, for which my sister and I are extremely grateful.
Pleasant, extremely focused, Amy uses a friendly but no-no-nonsense approach to her professional work. Personally very friendly, she immediately put us at ease; we knew we had 'done right' in choosing her, and we highly recommend that you choose her services, too, should you need a top-notch agent." ~ Fr. Norm Guilbert and Ginger Gagliardo ~
Share: