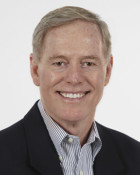 With 30 years plus of solid award winning sales experience, Vince McAvey has weathered all market conditions. His vast knowledge, affability, and people skills have earned him top honors in various organizations such as IBM, Comdisco and SunGard.
An earnest and honest approach to all matters whether in sales or outside sales, has garnered Vince his much valued reputation. Vince has a natural level headedness that is the basis for getting deals done. He approaches each situation with an analytical eye and stead-fastness that work towards an agreeable resolution every time.
Over the past 10 years Vince has been a remarkable supporter of his wife Mary-Jo's top producing career. Vince has been silently involved every step of the way with many listings and sales that Mary-Jo has successfully closed. Vince's reputation in negotiating and closing hundreds of corporate deals over the years, has enabled him to parlay his tena-cious strengths into the housing market.
Vince looks forward to meeting new buyers and helping his pipeline of homeowners literally move on to the next chapter of their lives. Fairfield has been home for 23 years, raising 3 sons (and 3 dogs) and Vince appreciates all his town and the surrounding towns have to offer in Fairfield County.
Share: