Average Sales Price to List Price Ratio
Jan. 1, 2016 —December 31, 2016
Al Filippone Associates vs. Fairfield County Offices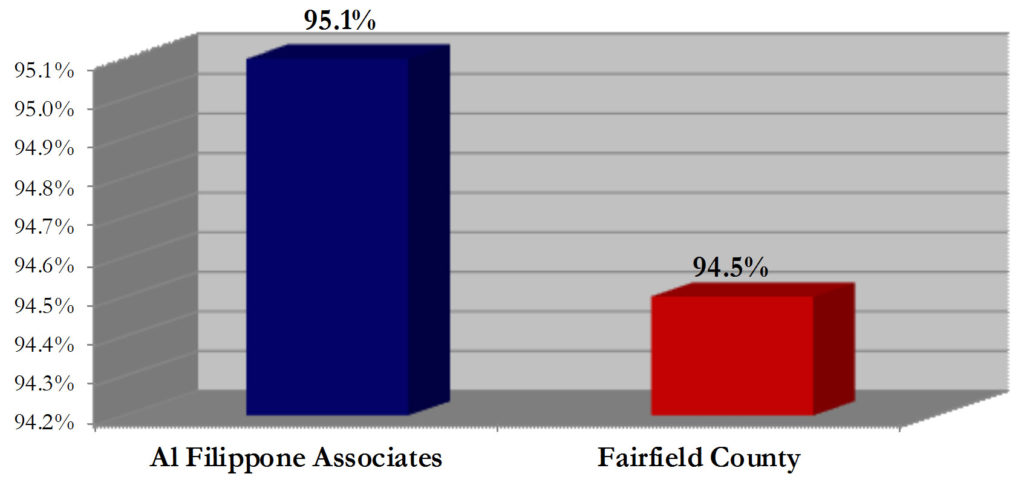 Our goal is to bring the most buyers and procure the highest price for your home. Our average sale price to list price ratio is greater than our competitors. Please call us today to learn the three reasons why.
Share: